Satellite position : 36E

Full package NTV+ HD including UA channels

Price per day: 0,13€

Price per month: 3,90€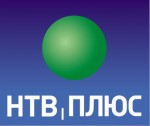 NTV Plus operator started its activity more than ten years ago and is currently having a strong lead in the Russian speaking segment of satellite TV.
For broadcasting, the company is using Eutelsat 36А/36B(W4/W7) and «Express-АТ1» satellites ensuring clear and efficient transmission of signal over the Russia, Ukraine and CIS countries area.
A huge number of viewers exceeding two million pax speaks on the high favor of the NTV Plus operator.
Since 1999, NTV Plus is broadcasting digitally, whereas in 2007, TV channels are broadcasted in a high resolution mode (HDTV).
Since that time, HD prefix has been added to the title of the operator speaking for the high quality of signal.
This service allows connecting to NTV Plus HD operator at a charge not exceeding several EUR per month. However, no restrictions or additional fees are inoperative. Cardsharing service is available for your access at any convenient time.