Satellite position : 1W

Finnish + Swedish + Norwegian + Danish. Danish channels are not fully guaranteed!

Price per day: 0,13€

Price per month: 3,90€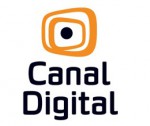 Canal Digital is a leading platforms of the satellite TV broadcasting from Thor 3 and Thor 5 satellites.
The most of Canal Digital viewers are residents of Sweden, Norway, Finland and Denmark.
By the number of HDTV channels, Canal Digital is one of the leading packages.
As for the content of the channels and TV-shows offered, it shall be noted that it is rather wide. However, most of the focus is on cinematographic and sports channels.
The most of the cinematographic channels are transmitting movies with original sound track.
Canal Digital platform is very popular among viewers of the Scandinavian region with its audience reaching one million subscribers.
The main priorities of the company are the increased quality of signal and expansion of potential new services.
For the viewers wishing to connect to Canal Digital satellite platform, a cardsharing service is available which is a real surprise for new customers.
The main point of cardsharing is a possibility of connection to the selected satellite TV packages for minimum cost comprising only several cents per day.
However, no additional fees are charged and no restrictions are running.
Therefore, cardsharing is a real discovery for those who loves quality in TV.
In 2020, Canal Digital formed a joint venture with Viasat to form the company Allente. The merger was completed on April 13, 2021.
Warning: Some overencrypted channels like a C More Football and Hockey are not working! Those channels are not possible to share.