Satellite position : 13E

Price per day: 0,12€

Price per month: 3,60€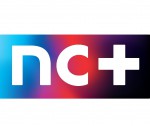 NC+ platform has been formed on the basis of the merged "Cyfra+" and "N" packages.
NC+ channels are broadcasted from Hotbird 6/8/9 satellite.
The package contains several dozens of various channels among which viewers can find any TV-show.
Here, historical, family, romantic, comedy and sport channels can be found.
Science fans will be glad to watch the channels of Discovery and National Geographic groups.
Thrill fans will like Crime and Investigation channel, whereas sport fans will discover a number of channels of Sport category.
For children, a number of child channels is envisaged in the package.
Excellent offer with a wide selection of high quality channels and shows without distortion and interruption in transmission will be a real gift for everybody who is watching TV every day and wishing to get access to the best shows, movies and sport events.
A modern service of cardsharing will help you in getting access to the digital quality channels without overpaying and restrictions to watch.
For connection, it is required only to register and pay monthly fees that are very provident and do not exceed a couple of US Dollars.
Even today, you may join the cardsharing service and join the ranks of modern TV-viewers of the qualitative television.
It's worth a try!