Satellite position : 19E

Price per day: 0,03€

Price per month: 0,90€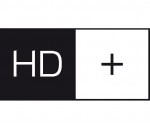 HD+ package has been formed of high definition channels, HDTV.
HDTV is an innovative trend of the modern TV broadcast.
Abbreviation of HD means high definition.
When broadcasting in HD mode, picture resolution is almost twice higher than during broadcasting in PAL or SECAM signal mode.
Thus, HD supposes picture resolution of 1920 x 1080 dots.
This makes the picture 5 times clearer than usual picture.
Nowadays, HD+ technology is widely used in digital satellite TV broadcast.
Viewing TV shows, movies and cartoons in HD quality becomes a real pleasure and allows viewer to fully immerse to the atmosphere of reality on the TV screen.
Today, in order to get access to the satellite TV channels in HD quality, it is not necessary to pay large amount of money.
Using cardsharing service, digital TV became more comprehensive, because to view HD+ channels during the whole month, one needs to pay only USD 0.90 per month – it's 0.03 cents per day!
HD+ package includes high rated TV channels of various themes that would be interesting for all family members – from adults to the children.
Get connected today and enjoy watching TV in the highest possible quality!