Satellite position : 13E

Price per day: 0,10€

Price per month: 3,00€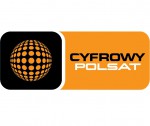 Cyfrowy Polsat is a satellite platform started its operation after Cyfra+. However, currently, the number of its subscribers exceeds the number of Cyfra+ viewers.
In addition, Cyfrowy Polsat audience is residing not only Poland, but other European countries as well.
The package started its activity since 2000. Since that time, the package history develops successfully expanding its audience.
Cyfrowy Polsat package incorporates the following groups of channels:
Polsat Sport HD, Eurosport HD and HBO HD. The first two of them are transmitting sport events, matches and competitions in numerous sport events.
In its turn, HBO HD channel offers a wide selection of various movies and serials both features and documentary.
HBO HD channel has contracts with the following cinematographic giants such as DreamWorks, Twentieth Century Fox, Universal Studios, New Line Cinema. Thanks to them, all catch-ups of the cinematographic industry appear in public in time.
Currently, all packages and channels of the Polsat Cyfrowy platform can be accessed by users.
The service is called "cardsharing". It allows users to connect to the digital TV packages and get unlimited access to all the channels for fixed payment and without additional fees.
The service can be accessed for all subscribers regardless of their location.