Satellite position : 19E

23 June 2022: SkyDE activate ICAM protection (Pairing CSA3), which is not hacked. We are looking for a solution. The package price in the billing was reduced to 1 cent per day. As soon as protection solution appears, it will be added to the server.

Price per day: 0,01€

Price per month: 0,30€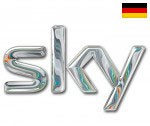 Earlier, the German satellite TV operator Sky Deutschland was knows as Premiere.
Since 2006, the operator has introduced a full HD quality package to view in the area of Germany and Austria.
Initially, the company presented the three channels:
Premiere Film HD, Premiere Philips Sport HD and Premiere Thema.
In 2006, Premiere Thema channel was renamed to Discovery HD.
At the same time, movie and sport channels have merged to a new channel – Premiere HD.
In 2009, Premiere satellite operator has been purchased by the British holding Sky Media and further renamed to Sky Deutschland.
Later on, the list of accessible channels has been expanded considerably. Currently, Sky Deutschland offers the most popular channels manufactured by the British holding Sky. Among them, Sky Cinema HD, Sky Action HD, Sky Cinema Hits HD, movie and sport channels produced specially for German viewers.
It wasn't quite the end of it.
In October, 2010, Sky Deutschland has started transmitting 3D TV-channel.
If you wish to watch top-rated German and British TV-channels and iconic entertainment and sport TV-shows, you may get connected to the Sky Deutschland on beneficial terms right now using cardsharing service.
Cardsharing has been created specially for viewers wishing to watch the best European channels without overpaying to the satellite operators.
For only a couple of US Dollars, you will get access to all high quality channels and without limitations and interference.
We do not offer pay per view channels (PPV) like a Sky Select, Blue Movie, etc
ATTENTION!
The listing of channels and frequencies below is solely of informative nature and can be used for receiver adjustment (manual search of the channels).
Satellite settings: 10744 H, DVB-S, SR 22000, FEC 5/6

Tagesschau 24
One

ARTE Deutsch
Phoenix
Satellite settings: 10773 H, DVB-S2 8PSK, SR 22000, FEC 3/4

Anixe HD Serie
Comedy Central Deutschland

Welt
Satellite settings: 10803 H, DVB-S2 8PSK, SR 22000, FEC 3/4

Disney Channel Deutschland

Deluxe Music

Sport 1 (Germany)
Satellite settings: 10832 H, DVB-S2 8PSK, SR 22000, FEC 2/3

RTL Deutschland

Vox Deutschland

N-TV

RTL Zwei Deutschland
Satellite settings: 10921 H, DVB-S, SR 22000, FEC 7/8

Zee One

Sky Sport News
Satellite settings: 10964 H, DVB-S2 8PSK, SR 22000, FEC 2/3

TLC Germany

Zee One

MTV Germany
Satellite settings: 10994 H, DVB-S2 8PSK, SR 22000, FEC 5/6

UHD 1 (Mon-Fri 20-08 & Sun 14-08)

Travelxp 4K Europe
Satellite settings: 11053 H, DVB-S2 8PSK, SR 22000, FEC 2/3

Tagesschau 24

One
Satellite settings: 11082 H, DVB-S2 8PSK, SR 22000, FEC 3/4

RTL Austria

Vox Austria

Super RTL Deutschland

RTL Zwei Austria

Nitro Deutschland
Satellite settings: 11112 H, DVB-S2 8PSK, SR 22000, FEC 2/3

Sat. 1 Gold Deutschland

Eurosport 1 Germany
Satellite settings: 11171 H, DVB-S2 8PSK, SR 22000, FEC 3/4
Universal TV Deutschland

Sky Cinema Action

TNT Serie

CNBC Europe

DAZN 1 Deutschland

Sky Sport Austria 1

Sky Sport Bundesliga 5

Sky Sport 6 (Germany)

Jukebox
Satellite settings: 11229 V, DVB-S2 8PSK, SR 22000, FEC 2/3

BBC World News Europe

Insight HD

NHK World Japan

Aljazeera English
Satellite settings: 11273 H, DVB-S2 8PSK, SR 22000, FEC 2/3

Oe24 TV

GoTV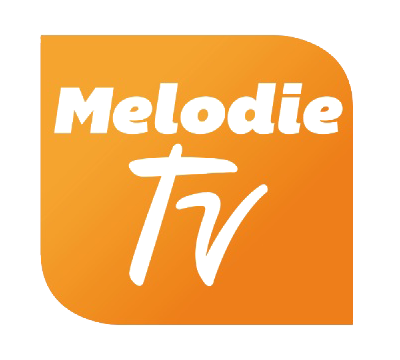 Melodie TV (19-22)
Satellite settings: 11303 H, DVB-S2 8PSK, SR 22000, FEC 2/3
Servus TV Deutschland
Satellite settings: 11347 V, DVB-S2 8PSK, SR 22000, FEC 2/3

3sat

KIKA (06-21)

ZDF Info
Satellite settings: 11362 H, DVB-S2 8PSK, SR 22000, FEC 2/3

ZDF

ZDF Neo
Satellite settings: 11464 H, DVB-S2 8PSK, SR 22000, FEC 2/3

Sat. 1 Deutschland

ProSieben Deutschland

Kabel Eins Deutschland

Sixx Deutschland

ProSieben Maxx Deutschland
Satellite settings: 11494 H, DVB-S2 8PSK, SR 22000, FEC 2/3

Das Erste

ARTE Deutsch
Satellite settings: 11538 V, DVB-S, SR 22000, FEC 5/6

TRT World
Satellite settings: 11582 H, DVB-S2 8PSK, SR 22000, FEC 2/3

Phoenix
Satellite settings: 11627 V, DVB-S, SR 22000, FEC 5/6

DW English
Satellite settings: 11656 V, DVB-S2 8PSK, SR 22000, FEC 2/3

Sportdigital Fussball
Satellite settings: 11671 H, DVB-S2 8PSK, SR 22000, FEC 2/3

Sat. 1 "Osterreich

ProSieben Austria

Puls 4
Satellite settings: 11720 H, DVB-S2, SR 27500, FEC 9/10

Sky Cinema Comedy

Sky Cinema Action

Boomerang Deutschland

Beate Uhse TV (20-06)

Disney Junior Deutschland (06-20)

Sky Select 1

Sky Sport Bundesliga 10

Sky Sport 11

Sky Sport Austria 4

Sky Select 2

Sky Sport Bundesliga 2

Sky Sport 3 (Germany)

Sky Select 5

Sky Sport Bundesliga 5

Sky Sport 6 (Germany)

Sky Select 6

Sky Sport Bundesliga 6

Sky Sport 7 (Germany)

Sky Select 7

Sky Sport Bundesliga 7

Sky Sport 8 (Germany)

Sky Select 8
Sky Sport Bundesliga 8

Sky Sport 9

Sky Sport Austria 2

Sky Sport 12

Sky Sport 13
Satellite settings: 11758 H, DVB-S2, SR 27500, FEC 9/10

Junior (06-20)

Heimatkanal

Stingray Classica (20-06)

Sky Sport Austria 1

Sky Cinema Hits

Sky Cinema Family

Sky 1 (Germany)

Sky Sport 2 (Germany)

Sky Select 3

Sky Sport Bundesliga 3

Sky Sport 4 (Germany)

Sky Select 4

Sky Sport Bundesliga 4

Sky Sport 5 (Germany)

Sky Sport Bundesliga 7

Sky Sport 8 (Germany)

Sky Select 9

Sky Sport Bundesliga 9

Sky Sport 10

Sky Sport Austria 3

Kinowelt TV

Romance TV Deutschland
Satellite settings: 11798 H, DVB-S2, SR 27500, FEC 9/10

DAZN 2 Deutschland

Spiegel Geschichte

Sky Sport Bundesliga 9

Sky Sport 10 (Germany)

Sky Sport Austria 3

Sky Sport Bundesliga UHD

Sky Sport UHD
Satellite settings: 11836 H, DVB-S, SR 27500, FEC 3/4

Das Erste
Satellite settings: 11914 H, DVB-S2, SR 27500, FEC 9/10

Sky Cinema +1 (Germany)

Sky Cinema +24 (Germany)

Nat Geo Wild Deutschland

Sky Sport 1 (Germany)

Discovery Channel Deutschland

Sky Cinema

Sky Sport Bundesliga 2

Sky Sport 3 (Germany)

Sky Sport Bundesliga 8

Sky Sport 9

Sky Sport Austria 2
Satellite settings: 11954 H, DVB-S, SR 27500, FEC 3/4

ZDF

3sat

KIKA (06-21)

ZDF Info

ZDF Neo
Satellite settings: 11973 V, DVB-S, SR 27500, FEC 3/4

Comedy Central Deutschland

Nickelodeon Deutschland (05.00-20.15)
Satellite settings: 11992 H, DVB-S2, SR 27500, FEC 9/10

Spiegel TV Wissen

Sky Atlantic

Sky Cinema Special

National Geographic Deutschland

Sky Sport 2 (Germany)
13th Street Deutschland

Sky Sport Bundesliga 3

Sky Sport 4 (Germany)
Satellite settings: 12032 H, DVB-S2, SR 27500, FEC 9/10
Sky Cinema

Sky Select

Sky Cinema Emotion

Sky Krimi

TNT Film

Sky Sport 1 (Germany)

Sky Sport Bundesliga 1

Sky Sport Bundesliga 6

Sky Sport 7 (Germany)

Sky Cinema Family

Sky Cinema Nostalgie
Satellite settings: 12148 H, DVB-S, SR 27500, FEC 3/4

Deluxe Music
Satellite settings: 12188 H, DVB-S, SR 27500, FEC 3/4

RTL Deutschland

RTL Zwei Deutschland

Toggo Plus

Super RTL Deutschland

Vox Deutschland

Nitro Deutschland

N-TV
Satellite settings: 12226 H, DVB-S, SR 27500, FEC 3/4
Eurosport 1 Germany

EuroNews Deutsch
Satellite settings: 12304 H, DVB-S2, SR 27500, FEC 9/10

Sky Sport Bundesliga 1

Sky Cinema Hits

Sky Sport News

Fox Deutschland

Syfy Deutschland

Sky Sport Bundesliga 4

Sky Sport 5 (Germany)
Satellite settings: 12344 H, DVB-S2 8PSK, SR 30000, FEC 2/3

Insight UHD
Satellite settings: 12382 H, DVB-S2 8PSK, SR 27500, FEC 3/4

Eurosport 2

History HD Deutschland

E! Deutschland

Sky Cinema +1 (Germany)

Sky Cinema +24 (Germany)

TNT Comedy

Motorvision TV

Sky Sport Bundesliga 10

Sky Sport 11

Sky Sport Austria 4

Blue Movie 1

Blue Movie 2

Blue Movie 3

Sky Sport 14 (Germany)

Crime + Investigation Deutschland

Cartoon Network Deutschland

Blue Movie Info
Satellite settings: 12460 H, DVB-S, SR 27500, FEC 3/4

N24 Doku

Anixe +

TLC Germany

Sixx Deutschland
Disney Channel Deutschland
Satellite settings: 12480 V, DVB-S, SR 27500, FEC 3/4

Tele 5 (Germany)

DMAX Deutschland

Sport 1 (Germany)
Satellite settings: 12545 H, DVB-S, SR 22000, FEC 5/6

Sat. 1 Deutschland

ProSieben Deutschland

Kabel Eins Deutschland

Welt

Sat. 1 Gold Deutschland

ProSieben Maxx Deutschland

Kabel Eins Doku Deutschland
Satellite settings: 12574 H, DVB-S2 8PSK, SR 22000, FEC 2/3

Tele 5 (Germany)
DMAX Deutschland
Satellite settings: 12604 H, DVB-S, SR 22000, FEC 5/6

Sky News International
Satellite settings: 12633 H, DVB-S, SR 22000, FEC 5/6

Deutsches Musik Fernsehen
Satellite settings: 12663 H, DVB-S, SR 22000, FEC 5/6

Welt der Wunder TV

Servus TV Deutschland
Satellite settings: 12692 H, DVB-S, SR 22000, FEC 5/6

Folx

RiC
Channel list was updated 2019-10-22