Satellite position : 23E

Irdeto 0624 (Layer2B)

Price per day: 0,13€

Price per month: 3,90€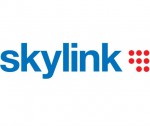 Czech-Slovak platform of satellite TV SkyLink is broadcasting from Astra 3B satellite in the gigital and analogue signal mode.
The company provides a wide selection of channels for all viewer categories.
Variety of channels is constantly being added with new offers.
So, not so long ago, the list of SkyLink operator has been added by "Golf Channel" which is the only golf channel in the world.
Adult TV-viewers will also will be interested in one more SkyLink proposal – Hustler HD channel started broadcasting since the end of 2013 in test mode.
This is not the last channel of the theme which is planned to be included in the operator's feed.
For viewers who wish to connect to the SkyLink satellite operator, a service of cardsharing is available.
Cardsharing is the way allowing subscribers to save their money using satellite TV without restrictions or additional fees and at the minimum rate comprising only a few USD per month.
However, such a low price does not affect the quality of broadcast remaining permanently high.
It is possible to connect using cardsharing right now.
For this, it is sufficient to just determine the desired package of TV-channels and start arranging subscription.