Satellite position : 13E

Price per day: 0,06€

Price per month: 1,80€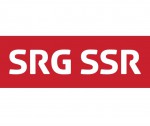 SRG Swiss is the operator of satellite TV which is a part of the Switzerland union of TV- and radiobroadcast.
Corporation is operating in Switzerland since 1931. It is a non-commercial organization existing at the expense of sponsors and permanently holds priority in the sphere of TV broadcast in the Switzerland.
For broadcasting, Hot Bird satellite is used.
TV shows are transmitted in three European languages – French, Italian and English.
Since February, 2012, the SRG Swiss company started broadcasting six TV channels in HD quality:
SRF1, SRF zwei, RTS Un, RTS Deux, RSI LA 1 and RSI LA 2.
Moreover, sound supports Dolby® Digital Surround-Sound system making watching TV-shows more bright and emotional.
A number of channels are devoted to sport events.
Within the package of SRG Swiss operator, you will be able to watch football matches (Swiss League, World Cup), Formula-1 racing, tennis tournaments live.
If you are real fan of sport and wish to watch all most bright sport events with your own eyes without leaving your home, you may connect to the server and watch SRG Swiss package right now without any loss of time.
A modern cardsharing service makes connection to the digital satellite television packages extremely advantageous – without loss of quality and without any restrictions, a client will connect to any channel of his own free choice.
Connection fee is only several US Dollars per month!