Satellite position : 1W

Price per day: 0,13€

Price per month: 3,90€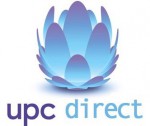 UPC Direct is a satellite TV operator came into service in the area of Hungary, Slovakia and Czech Republic.
In 2008, several hundreds of thousands viewers used the company services. Since then, the client base of the UPC Direct operator is only extending.
The list of channels offered is worth noticing.
Here, music and movie channels as well as specialized channels broadcasting scientific and educational TV shows are collected.
For children, the channels broadcasting cartoons and kidvids are collected in the package, whereas adults may enjoy night channels.
The following well known channels are included in the package provided by UPC Direct operator:
HBO Hungary, Sport 1 Hungary, HBO Czechia, Nova Sport, Sport 2 Hungary, Sport 2 Czechia, National Geographic Channel HD UK, Sport Klub Hungary, M1, FilmBox Extra 1, HBO 2 Central Europe, RTL Klub, Sport 5.
For profitable connection to the satellite TV packages, a cardsharing service has appeared some time ago.
This is an efficient way to become a client of the digital satellite operator and get access to all local and foreign channels.
Fixed payment is only a couple of US Dollars per month and is available for the most of TV viewers.