All packages on server. Sky Deutschland HD 19E, SkyLink HD (23E), UPC Direct HD (1W), Cyfrowy Polsat HD (13E), Platforma Canal+ (NC+) (13E), HD+ (19E), Allente (Canal Digital) (1W), SRG Swiss (13E), TivuSat (13E), ORF (19E), Adult channels (13,19E), NOS HD Portugal (30W), Bulsatcom (39E), Pink Serbia (16E), Focus Sat Romaian (1W), Canal Digitaal (19E), TV Vlaanderen (19E), DigiTV HU+RO (1W), Meo Portugal (30W), Antik Sat SK (16E), Kabel Deutschland/Unitymedia/Vodafone, Warner Bros. Discovery (9E), D-Smart (42E no guarantee)

Price per day: 0,16€

Price per month: 4,80€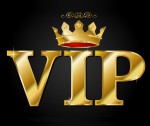 VIP package title is self-explanatory.
It incorporates the best offers from the leading satellite channels.
When arranging the package, interests and preferences of all viewer categories including all age and professional categories have been considered.
Hundreds of suspensers, bright TV-shows, news channels, educational and popular science telecasts, child and sport channels – all this is available for VIP package subscribers even today.
Telecasts are broadcasted from the most up-to-date satellites providing a stable operation mode interference-free or without signal interruption as well as high quality of broadcasting complying with the world standards in radio- and TV-broadcasting.
It is a common practice to think that high quality costs much.
Fortunately, this is not always the case.
Thanks to the cardsharing service, the cost of VIP-package is 0.16 EUR per day in all, i.e. 4.80 EUR per month! Cardsharing is a special service in the area of satellite television that allows to get access to the satellite TV channels with a high quality and minimum of the subscriber fee.  No additional fees are required.
As for the broadcasting quality, it remains constantly high than makes the cardsharing popular and favourite service among the satellite TV subscribers.